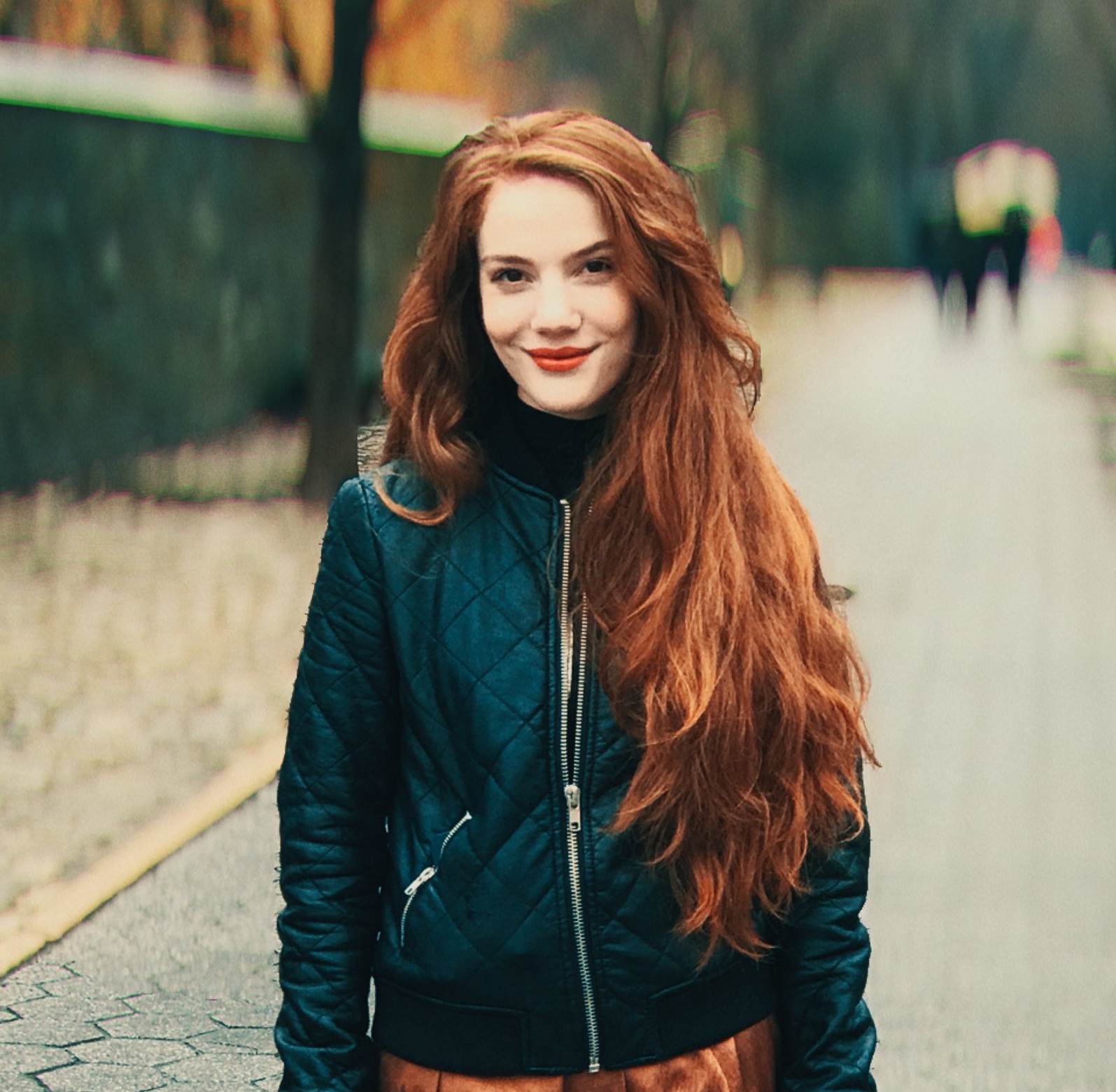 Pronounced: "EL" (like the letter "L") and "NEIGH" (like a horse) together in a word. Yup! She's the founder and CEO of this heart-serving-ship!
If you've met her in person…
you probably got a super big hug [you're also getting a really big virtual hug right now while you read this].
She's the master of tiny dances on team calls and usually doesn't leave a meeting without telling everyone she loves them. Gin and tonic is her go-to drink right now (we'll let you know if that changes).
She's passionate about working with heartfelt entrepreneurs who aim to make the world a better place - so passionate that she devoted ServeCreate's entire purpose to helping those who bring more light to the world make a success online. She's endlessly inspired by the coaching world and having experienced the positive effects of coaching herself, helping them get consistent clients and thriving sales is her way of giving back.
Warning: She might become your favorite redhead.
Elné's Strengths Include:
Campaign Strategy
Brand and Image Consulting
UX, UI, and Visual Storytelling
Believing in you when you don't believe in you
IMPORTANT DISCLAIMER: Elné's weaknesses are fancy Mediterranean platters, New York City in springtime, and fashion typography (she really geeks out).
If you think she sounds like the perfect date for your marketing, you're right.
Elné is in the business of building a strong foundation for your online assets. With almost a decade of experience working in the film industry she helps entrepreneurs to stand out, get found online, and present their authentic selves. This process of finding authenticity can be likened to the stage where she has spent a large part of her career.
It all comes together with experience.
Elné's background in film acting, production, and information design enables her to provide a unique blend of services that work together to create the perfect whole. She's been featured in award-winning commercials with brands that include Coca-Cola, Granola (France), and Flight Centre, and has worked in front of the camera for almost a decade. Her performances have aired in the United States, the United Kingdom, France, Belgium, Russia, and South Africa.
Taking all of her experience into account, it's no wonder she sees client campaigns and websites as a production made up of three parts: pre-production, production, and post-production. In her words, "Why not do it the way they do in the movies?"